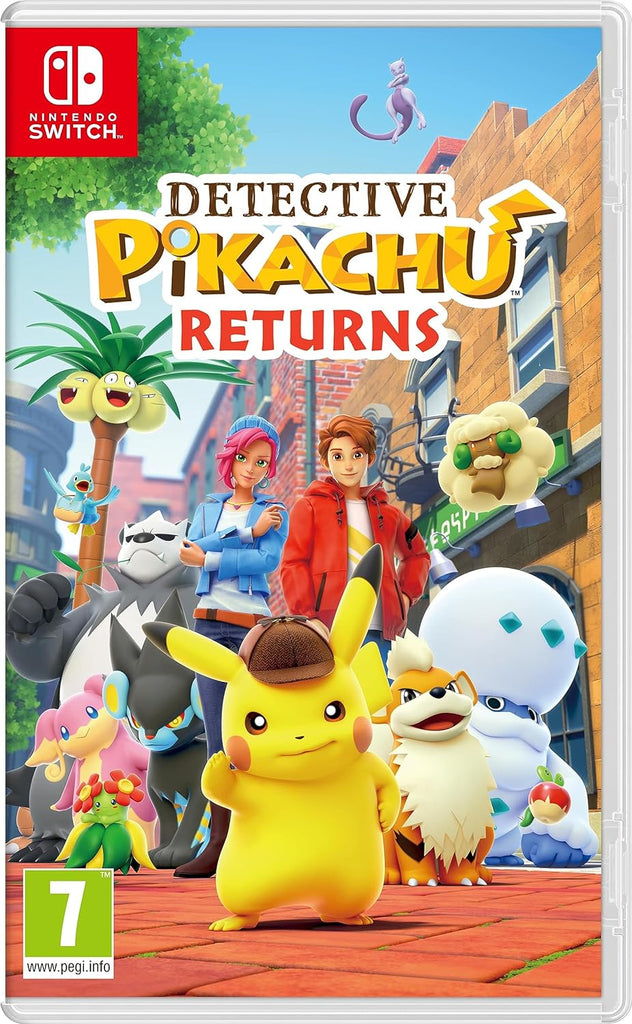 Nintendo
Detective Pikachu Returns (Nintendo Switch)
Get to the bottom of an intriguing mystery in Detective Pikachu Returns on Nintendo Switch.
Join the detective in question and his cohort Tim to help solve the riddle of his missing partner, along with other curious incidents occurring within Ryme City.
Detective Pikachu
A gruff, tough-talking (but surprisingly loveable) Pikachu who loves coffee and calls himself a great detective.
Tim Goodman
Tim's dad Harry also happens to be Detective Pikachu's missing partner. This Ryme University student is also the only person who can understand and talk to the coffee-quaffing, private eye directly.
The patch patrolled by the renowned sleuthing duo is Ryme City – a picturesque metropolis where humans and Pokémon live side-by-side. During their investigations, they'll visit a swanky manor, ancient ruins, and more – not forgetting the odd trip to Hi-Hat Café for a coffee fix, of course!

Start the investigation

Search for clues
Investigate your surroundings and examine suspicious areas for evidence to help you get to the bottom of your current caper.
---
Share this Product
---
More from this collection